SAP helps institutions run better by differentiating constituent services in teaching, learning, and research, reducing operational cost and complexity, and effectively managing compliance.
SAP and NBTeam Support Institutions:
•Offer compelling adaptive learning with social collaboration and diverse insights to manage students' academic lifecycle to help ensure advancement.
•Drive an integrated business platform to focus on core research and outcomes and promote transparency.
• Provide an integrated business platform to focus all information in one system that ensures confidentiality and transparency of documentation.
•Increase visibility into revenue generation and funding and enhance service delivery.
FACTS
93 of the world's top 100 leading universities and research institutions
7,800 education customers worldwide
7 million students managed on a unified platform
6 continents
30 countries reached
"9 months of work of more than 18 people, including consultants and managers, working not only in favor of a financial system, but to achieve management information that allows us to better decision-making and management processes."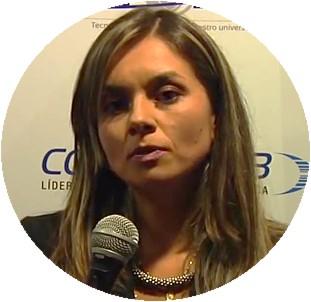 Juanita Bernal

Administrative Vice Chancellor and Finance

POLITECNICO GRANCOLOMBIANO.

Get your free download: Driving Innovation in Higher Education and Research