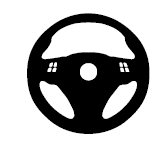 SOJITZ of Puerto Rico dedicated to the distribution of Hyundai vehicles and parts, aims to position the brand among the three leaders in their region.
The implementation of a comprehensive solution to their internal operations became a key decision in adjusting their corporate capacity.
Why SAP ERP S/4 HANA
"We chose SAP ERP because of the integration of the products, the flexibility to adjust to the operations of the company, the modular way it can be implemented, experience worldwide, the support and the global leadership".
The challenge of change in record time
NBTeam implemented SAP in just 12 weeks, a world-class ERP system to perform the operations of the company, without incurring in operational disruption.
During the implementation process trainings were conducted for users to be familiar with the tool and also individual training sessions per operation.