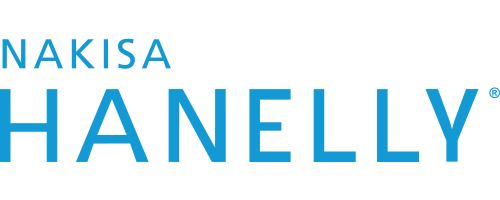 What is NAKISA HANELLY?
Nakisa Hanelly is an organizational charting and design solution that provides you with prescriptive analytics by leveraging your existing HCM data. Facilitate smarter, faster and better decisions to align with KPI's and changing business needs.
Make More Informed HR Decisions

Tracking of KPI's like headcount, span of control, and depth & layers.

Ability to see analytics (like budget & position analytics) within the org chart for a level-by-level view.

Comprehensive out-ofthe-box reporting and dashboard capabilities.

Quickly and easily design multiple scenarios
With key objectives and targets defined and tracked.
Nakisa Hanelly allows you to investigate and test multiple potential scenarios for your organization in a timely and efficient way. During the organizational design process, you can drag and drop positions and resources to analyze impact on targets and KPI's. You can also securely collaborate, share and delegate scenarios to get key people involved in creating and communicating the optimal organizational design.
Experiment to visualize potential.
Being able to visualize the impact of proposed changes through the lens of predictive and prescriptive analytics can help you plan for the optimum outcome and gain needed insight for planning. Interactive and flexible dashboards provide you with instant insights, allowing for dynamic filtering of analytics and reports to quickly drill down and simplify complex datasets.
Identify opportunities and highlight challenges.
Find talent gaps, vulnerabilities, and overages so they can be addressed quickly. Being able to easily search and analyze your workforce by business unit, region, and role is invaluable. With Hanelly you have the ability to track targets for diversity and inclusion, as well as leverage highly visual graphics to clearly track key information such as cost, headcount, geography, diversity, span of control, and management layers.
Seamless Integration.
With seamless integration to your current HCM solution, you can easily apply new organization designs. This integration and synchronization of data ensures accuracy and improves the reliability of data quality. Being able to clearly identify inconsistencies in your data, combined with safe and secure write-back of changes to your HCM solution, means Hanelly vastly improves the usability and functionality of your data while reducing the risk involved in conducting the work manually.
Why NAKISA Hanelly?
Nakisa Hanelly is a cloud solution for organizational design that leverages your existing HCM technologies to provide intuitive organizational charting and design with powerful, flexible analytics. No matter your industry or organizational design philosophy, with Hanelly you are able to visualize your structures, identify and create multiple scenarios, and clearly measure their outcomes to drive smarter, faster decisions and align with business objectives.
Specifically designed for enterprise level companies.

Fully cloud based solution so you can access everything, anytime, anywhere.

Save time through creation of multiple org design scenarios to view outcomes and business impact immediately.

Share accurate data instantly using a single, secure source of information with flexible user-based permissions.