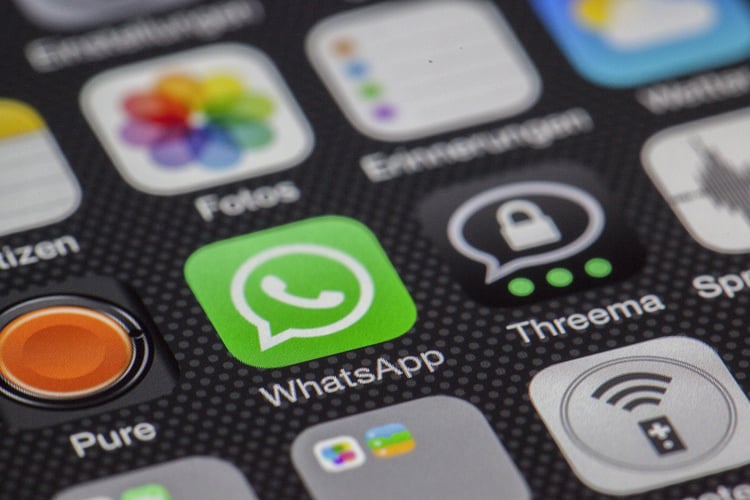 The revolt about the new WhatsApp privacy policy changes has escalated beyond what the owners could anticipate. Since last week, the platform has gotten heavy criticism due to these incoming changes.
In an attempt to clarify the situation, its developers have posted a comprehensive Q&
A
document on its website to answer questions about how these changes will affect their current users, among them, that the changes about to be made on February 8 will not affect individual users, only businesses.
Nevertheless, it appears severe damage had been caused since the migration of users has already started. To date, Telegram reported 25 million new users in the last 72 hours, and Signal, an incremental of 7.5 million installations five days ago. And the list keeps growing.
To shed some light on this issue, Threema posted an article openly comparing itself to the other platforms and inviting you to do the same.
Where there's chaos – some lose while others win.
Take a look at Threema's article:
"Due to the current controversy surrounding WhatsApp's privacy policy, Internet users around the globe wonder which chat apps are trustworthy.
Besides Threema, Telegram and Signal are often considered to be secure alternatives to WhatsApp. But are theses solutions really equal in terms of security and privacy protection? Is their approach even comparable? And how does their range of features differ?
In order to answer these questions, we have compiled a comprehensive comparison that shows how the mentioned services stack up against one another in different respects.
Telegram
The comparison shows that Telegram hasn't got what it takes to be a secure WhatsApp alternative: By default, end-to-end encryption is disabled, and messages are permanently stored on a server, where they could, in theory, be read by the service provider at any time."
To continue reading the full article and to see the comparison chart, please click here.
Monday, January 18th. On an update of this news, WhatsApp Delays Privacy Changes Amid Users Backlash.After all, the pressure of the audience worked.
WhatsApp said on Friday that it would delay a planned privacy update, as the Facebook-owned messaging service tries to stem a backlash by users worried about the changes.
WhatsApp said it would push back the changes, to May 15 from Feb. 8, to give users more time to review what it planned to do.
This month, WhatsApp notified its users that it would give them new options to message businesses using the service and was updating its privacy terms. WhatsApp's notification said users would have to accept the new terms by February or no longer have access to their accounts. Though little was actually changing, the company still needed user approval.
Many users and some media outlets interpreted the notification as a marked shift in WhatsApp's data-sharing practices, mistakenly believing that the company could now read people's conversations and other personal data. Misinformation spread through the service, touching users around the world.
If you want to continue reading The New York Times article, click here.
Photo by Tracy Le Blanc & cottonbro from Pexels.