Control and maintain updated your system with every move or transaction you make.
Smart Stock lets you take a step forward on the issue of reliability of inventories information. A tool that prevents lags several hours between the time the movements are made and update the system.
A simple and automatic way to refresh all movements related to inventory, to avoid mistakes resulting in better decision-making at the level of sales planning, deliveries and purchases.

Why NB Smart Stock?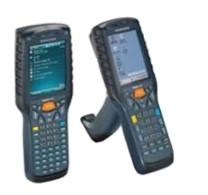 Barcode Scanning

Voice Enabling (pick by voice)

RFID (Radio-frequency identification)
It can be used also in other cases
Hardware that comes with the device can also be used to:
Signature capture
Camera images
Mobile printers
Help your team to improve performance with a better inventory management.
Ask us more about NB Smart Stock!