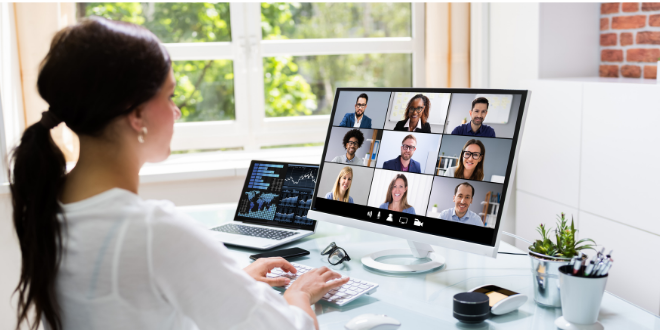 As organizational processes are dynamic, so is SAP. Human experience management (HXM) is presented as an HR solution, revamping the human resource management experience to enhance organizational culture and employee engagement. These two factors will lead to better results in business.
Human resource management has changed, demanding HR systems to adapt for those who want to stay in the race. According to some research, an increase in employee fulfillment lowers turnover and comes as the key to getting robust results.
The approach adopted to develop a traditional system specially designed to manage human resources focuses on processes and data capture, leaving the human factor aside. They were built from a human resources department's perspective, where everything is a simple transaction that begins and ends. However, with higher expectations on the table and cultural organization evolution, this viewpoint should be reconsidered. The need to evolve has clearly emerged.
Within that context, the HXM Solution stands in the spotlight as a human capital management system leading the future under the SAP SuccessFactors umbrella.
Based on some other software resources proven successful, HXM assembles essential tools to build experiences at the service of people, teams, and enterprises. A solution that puts human resources first on the list, guiding management to lead aligned with the company's interests.
To achieve the challenging goals set, SAP stated this HRM solution over four basic standards.
Empowering End User.
Quick and easy interaction must be part of the organizational culture. In contrast to isolated structures, it is proven that teamwork brings value to the company, positively impacting efficiency and profitability. A project leader who may need to join an interdisciplinary team of professionals to deliver a quality product will require support from different departments to accomplish the goal as a team. Also, some of these processes might require solutions in periods as short as a day.
In that sense, HXM aims to avoid siloed behavior commonly created by old human resources solutions by giving the team leader the power and tools to find the answers he is looking for sooner. Assessing the employees in the work environment is fundamental to identify key aspects and accomplish goals efficiently. However, it is required to select and highlight those aspects that could or must be improved to guarantee the best possible fit in a recruitment process.
SuccessFactors introduces HXM as cloud HR software to solve these doubts and build an effective solution to overcome situations that may arise. The outcome reinforces employee engagement increasing productivity. Teams performing at their best significantly contribute to organizational growth.
Implementing intelligent technology for an elevated experience.
Modern businesses aim to implement intelligent technologies to empower human resource management to develop an environment that integrates employees and makes them feel valued. HXM solution proves it could be as simple as embedding a chat function to ease communications, allowing the manager to tackle down issues that might arise, offering solutions, and assessing essential information right on time.
Beneath what might seem like simple changes are intelligent technologies putting all the pieces together to offer a smooth and profitable experience. Machine learning is the basis of this upgraded experience, creating patterns to assist employees, encouraging them to take action, and presenting new ideas and solutions to typical situations, they found on their job routine.
Ongoing learning to close gaps.
Automated gather information and processing data provide countless benefits that positively impact human resource management. HXM embraces the fact that human resources is now more than selecting candidates, creating and sending offers, managing employees, careers, and exits. Integrating human capital with the organizational culture adds the capacity to adapt and face new challenges.
As an efficiently designed human resources software, HXM competencies include learning and helping with decision-making based on operational data. It is possible to verify how established processes work and how they are aligned with the organizational culture and goals by tracking historical data. Acknowledging the business's past and present is a formidable tool to build the future, improving their ability to predict different outcomes.
Including intelligent technology, HXM becomes a powerful suite for organizations to detect setbacks and use valuable data to pinpoint what is causing them. By identifying the root of the problem, businesses can manage the situation to quickly provide a solution, considering individual conditions and organizational drawbacks.
Ongoing learning offers the competitive edge to identify vital information and specific key situations, where the limit is the organization's resourcefulness. Surveys are the most common resource, allowing to collect information in HXM to evaluate processes according to responses. Properly linking feedback to operational data, businesses can accurately read the results and translate them into early decisions to improve processes, boost employee engagement and increase productivity.
With HXM, the process is simple. Surveys are customized, a release date set, and comments are automatically collected. A valuable resource even to monitor human resource management performance, ensuring quality every step of the way.
Breaking traditional HM barriers to improve the experience.
There is no other way to go beyond traditional HR software than to break some barriers. Getting out of the comfort zone implementing intelligent technology is part of the HXM proposal, including employee engagement through their everyday activities. Introduce self-management for procurement, travel, and some other events could be just the beginning. Following SAP SuccessFactors software's usual criteria, HXM represents a customizable open platform for organizations to build a tailor-made solution that perfectly matches their needs.
HXM joins SAP SuccessFactors to offer a top-class integrated experience with tools to manage an entire business from top to bottom, sealing a successful financial future. A solid ecosystem leading the way will prompt the organization to stand out, gain market share, and increase profits.
Creating such a robust environment as HXM took years of research to deeply understand and unveil the secrets of how people work and the needs to be fulfilled to get the employees' best performance. That set the starting point for this forward-looking project.
Besides offering a valuable working experience refresh, implementing the HXM suite does not have to be difficult. Carefully thought and developed to equip businesses with exceptional HR software, set at their own pace through tactical deployment stages. It considers the business' main processes and how to address them during execution, preventing operational disturbance.
SAP is excited to announce the HXM suite, from SuccessFactors, as cloud HR software that would lead to even more exciting proposals. The learning path is just beginning, SAP is ready to cross it, and we at N&BTeam are ready too!