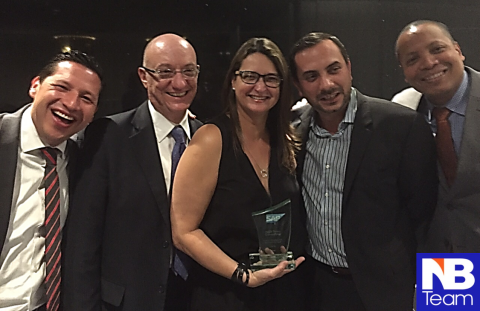 For the second consecutive year NBTeam Consulting received the award of SAP Caribbean Channel Partner of the year.
"We are very pleased to have won this prestigious award that represents the effort and commitment of our entire team" said Darwin Palacios, Commercial Director of NBTeamConsulting.com
In words of Mario Santaniello, Commercial Director of the Caribbean, "NBTeam is a Dream Team, with excellent players, the perfect combination to create great plays structuring our solutions and providing the support and confidence that the customer expects and is used to receive".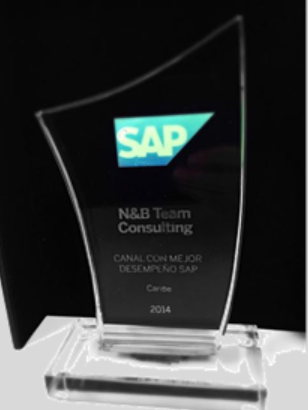 Santaniello expressed that "in 2015 we will continue in the best league, with the best team. We thank all our customers that have trusted in our company. The best is yet to come".
About NBTeamConsulting.com
N&B Team Consulting, Gold Partner of SAP, is a company specialized in providing comprehensive business solutions to companies of all sizes. We have developed methodologies that address the needs of our customers and provide results in the short term and ensuring the sustainability and a fast return on investment.
Services:
· IT Consulting · Business Consulting · SAP® Consulting · Project Management Services
Media contact
For more information about the company, services and solutions please visit www.nbteamconsulting.com