Take control of your company's spending
This purchasing software has been designed specifically for growing companies that is easy to implement, easy to administer, and most importantly, easy and quick adoption.
Optimize and control your cash flow in a simple way
With SAP Ariba Snap you have control of expenses by automating all the steps in the purchasing process, now you can eliminate the use of paper, endless email chains, and tedious PDF files.
SAP Ariba Snap is the most innovative solution that will allow you to take absolute control of the expenses of your organization.
It is a 100% solution designed for growing businesses, what we call an Out-of-the-Box.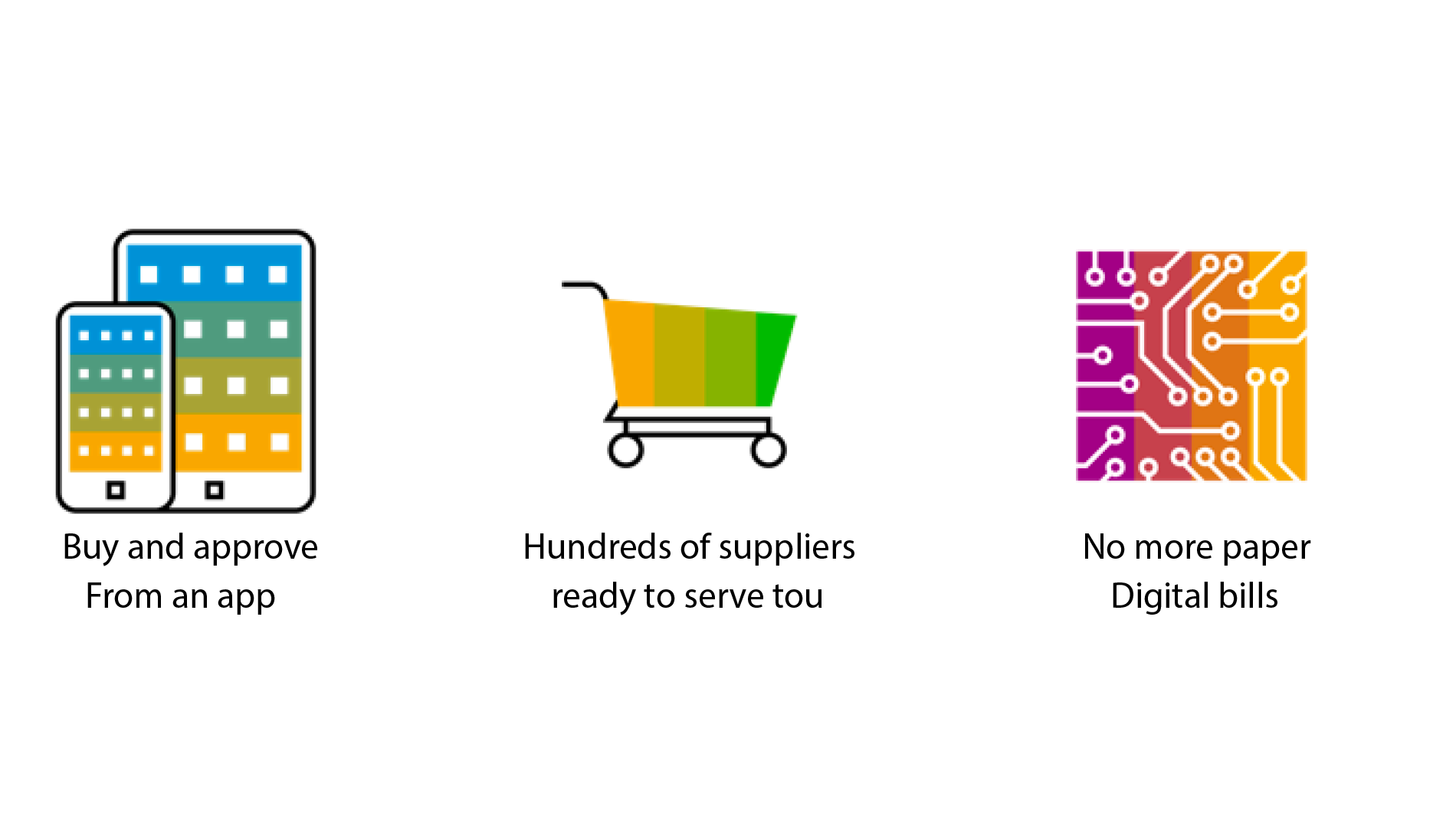 Ariba Snap allows you to:
Request and compare quotes online.

Invite your current suppliers to register in Ariba.

Have visibility of your expenses with the financial reports included in Ariba Snap.

Send purchase orders to your suppliers, and receive invoices from your suppliers without the need to use Email.

A solution that is implemented in weeks.
Ariba Snap options
Supply Management:
SAP Ariba offers the only portfolio of end-to-end solutions that allows you to manage the information, the life cycle, the performance and the risk of the suppliers, all in one place.
Strategic source:
Discover qualified suppliers, accelerate your supply cycles and create the most competitive and best value agreements to achieve sustainable savings with all your supply needs.
Solutions for direct spending:
Connect the people, partners, processes and information necessary to manage all the design activities to be delivered in a simple, intelligent and open manner.
Purchases:
Ensure compliance and control while providing users with a delightful shopping experience, with innovative capabilities such as guided shopping and cash purchase.
Financial supply chain:
Transform your accounts payable into liabilities into strategic assets to boost free cash flow, release working capital and deliver more fund value.
Solutions for medium and growing companies:
Throughout the purchase cycle, SAP Ariba offers affordable and easy-to-use solutions to help you reduce processing and supply costs, while strengthening compliance and control.
Platform solutions:
Maximize the value of your SAP Ariba solutions with integration wizards, extensions and templates, without loading your IT resources.
Integration solutions:
Unify your applications, data, processes and devices in a single platform to deliver more value to your company.
Services for buyers:
Before and after implementation, SAP Ariba provides support for change management, adoption, connectivity and much more.
Sales and compliance:
Strengthen and improve your e-commerce capabilities to become the preferred and easy-to-find supplier of buyers ready to buy around the world.
Why SAP Ariba?
SAP Ariba solutions simplify procurement and supply chain processes, making it easier for business partners to collaborate in faster and smarter buying and selling decisions. With SAP Ariba, large companies, as well as medium and growing ones, get the experience, resources and tools they need to gain greater visibility, focus and agility in global electronic commerce, all in one place.